TOP 4 Best Spotting Scopes for Bird Watching and Reviews
Bird watching is an underserved niche. So many people love to do it, but it seems as though there's a serious lack of proper equipment.
When you're looking for the best spotting scope for bird watching, you'll notice that the great ones can sometimes be hard to find.
These birding scope reviews will help you find the perfect scope.
Our Top 4 Best Spotting Scopes
| Picture | Spotting Scopes for Bird Watching | Review |
| --- | --- | --- |
| | Gosky 20-60X 80 Porro Prism Spotting Scope | Our Review |
| | Authentic ROXANT Grip Scope | Our Review |
| | Polaris Optics Explorer High Powered 12X50 Monocular | Our Review |
| | MiluoTech 16×52 Dual Focus Monocular Telescope | Our Review |
How to Find the Best Spotting Scope for Bird Watching
Spotting scopes for bird watching are a little different from scopes that would be used for hunting or shooting. While those scopes are heavy and reinforced, this also makes them difficult to move and use. Bird watchers need spotting scopes that will work intuitively with their hobby.
The best news is that spotting scopes for bird watching are also less expensive than other spotting scopes in most cases, partially because they don't need to be made from materials that can withstand hunting damage.
Portability
While some bird watchers may prefer sedentary scopes on a tripod that they can set up in a single spot, many prefer portable handheld scopes. They're easier to stealthily creep around with.
There's nothing worse than finding the birds you want to watch, only to accidentally frighten them away while you're trying to set up your spotting scope.
If you have a place that you like to go to watch birds and you don't intend to move around a lot, a standard bird watching scope mounted on a tripod is probably a better choice for you.
If you like to take your scope on trips with you and move from area to area, you'll probably prefer a handheld model.
Ease of Use
Scopes need to be adjusted to the correct magnification, which all depends on how far away the birds are. Some scopes offer single handed adjustment controls, making it easy to amplify up the magnification power in seconds.
Some handheld scopes come with textured ergonomic grips. Some even feature lanyards or wristlets to attach to the back of the scope, so you don't have to put them in your pocket while you're walking around. This makes the scope accessible and ready to go at all times.
Special Features
The most important special feature on the best birding spotting scope will always be photographic capability. If you like to take pictures of the birds you're watching, you'll need to find a scope designed to allow you to do that.
Some manufacturers make separate smartphone or camera mount attachments you can use for this purpose, and others come with them already built into the scope. If you're more interested in watching than taking pictures, this feature won't be as important to you.
Many bird watchers love photographing the birds that they spot, creating a collection of photographs that they can reference as a sort of scrapbook. It enhances the experience, and you might appreciate having the option to do that.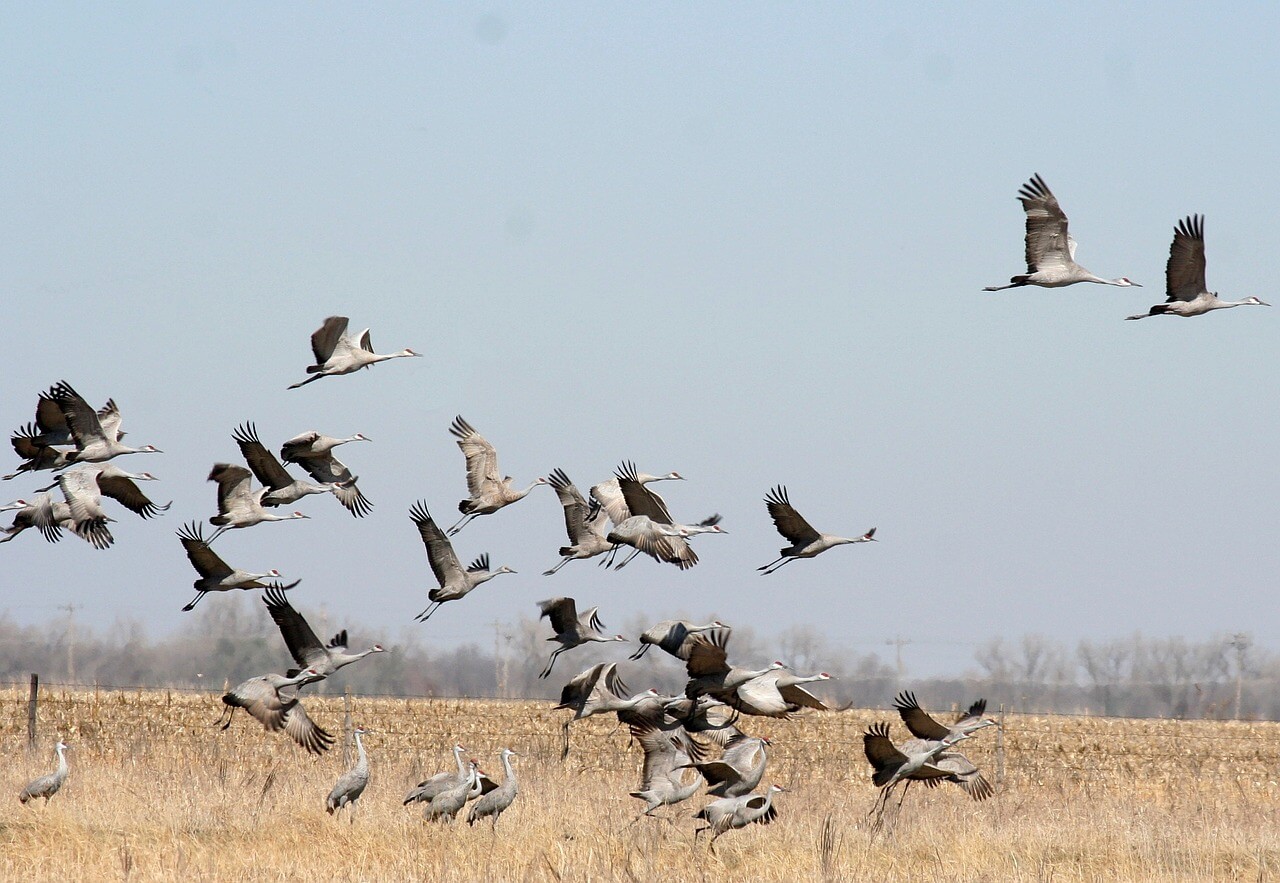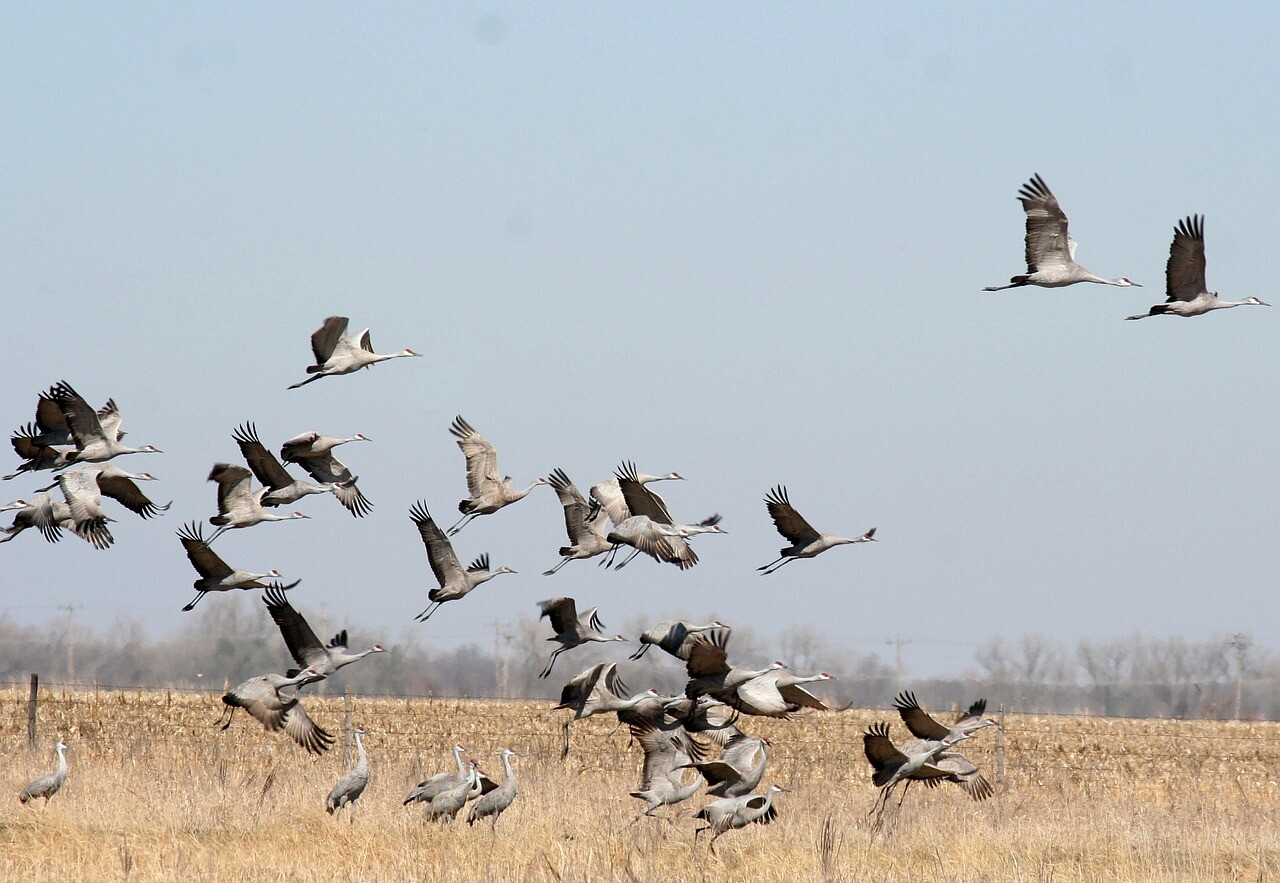 TOP 4 Bird Spotting Scope Reviews
The best spotting scope for bird watching will always be a matter of personal preference.
When you're beginning the research phase of your purchase, it always helps to read some bird watching scope reviews to help you determine which scope will work the best for you.
Gosky 20-60X 80 Porro Prism Spotting Scope
What makes this one of the best spotting scopes for birding is the way it's optimized for photography. This is a tripod mounted scope, making it easy to take clear pictures without the lens shaking.
It's waterproof, so bad weather doesn't have to stop you from birdwatching. You're getting an 80 millimeter lens that offers a clear picture at even the highest magnification setting, and the lens is coated with a film that protects against harsh sun glare.
Pros
This comes with everything you need to get started – not just a scope and a camera mount. The tripod is portable and easy to use. You're also getting a

lens cleaning

cloth and a special travel bag to make the scope and accessories portable.
The camera mount is adjustable and will fit most phones. It can be used with slimmer iPhones and larger androids simply by dialing in the perfect width. Everyone can use this attachment.
Range allows you to see up to a mile and a half away in a clear field. You can photograph from a distance and the birds won't even know you're there.
Cons
A little more on the expensive side, but it may be worth it when you consider the fact it comes with all of the accessories.
Verdict
This is one of the best spotting scopes for birding. Being able to take pictures to share with your friends and family when you're telling them about your trip will make your stories more interesting.
You can start a photo album of every species you've spotted.
Authentic ROXANT Grip Scope
This is a simple, classic monocle scope that's perfect for the adventurous birdwatcher. It allows you to view up to 30x magnification, and it's designed to be carried with the user on trips.
You can use this for bird watching and observing wildlife on mountains if you really wanted to. This one will score bonus points with people who love to hike, due to its convenience.
Pros
Scope has a textured grip with little bumps that help your fingers hold on tight. Your view won't be shaky, and the grip won't slide out of your hand in wet conditions.
The eyecup can be adjusted for use with or without eyeglasses. If you rely on your glasses to see, you'll appreciate this feature.
Comes with a carrying pouch that can be hooked right onto your belt loop as well as a neck strap. You can carry it around hands free and just pick it up when you need to use it.
Cons
Small size of the spotting scope can make it somewhat difficult to use for photography.
Verdict
This is the perfect spotting scope for people who want something simple, but not lacking in quality. The optics on this bird watching spotting scope is worth their weight in gold.
It's a great product, and the price point is fantastic for what you're getting. This scope is proof that you don't have to go broke buying a high quality scope.
Polaris Optics Explorer High Powered 12X50 Monocular
This spotting scope can be used either as a handheld, or mounted on a tripod. This is due to its convenient versatile design.
It's both waterproof and fog proof for use in any weather conditions, and the exterior is reinforced for superior durability. If you drop this scope, it's sturdy enough to escape serious damage.
Pros
Magnification power goes all the way up to 50x for spotting faraway birds.
Even though this is a daytime scope, it still holds up well in low light conditions. You can use it at dusk or very early dawn and still be able to see perfectly.
Scope is easy to adjust with a single hand and a few secure twists. It will stay calibrated exactly where you put it.
Cons
Included tripod is very small. If you intend to use this on a mount, you might want a larger tripod.
Verdict
Since this can convert to either a handheld or a mounted scope and it's designed to be immune to the elements, it's an exceptionally versatile tool.
This is the best bird watching spotting scope for people who like to be able to use their scope in a variety of ways. You can do whatever you want with this scope whenever you want to do it.
MiluoTech 16x52 Dual Focus Monocular Telescope
This is a budget bird watching spotting scope, making it perfect for people who are just getting into the hobby and are still unsure of how they intend to use their spotting scope.
It's an excellent learner's tool that's simple to master, and anyone will be able to figure it out. The specifications aren't overloaded, but they don't need to be if you're still developing your skills.
Pros
One of the least expensive bird spotting scopes that offers reliably good quality. If you can't spend a fortune but you don't want a piece of junk, this offers you excellent value for money.
Goes up to 16x magnification, which is perfect for watching birds in your own back yard, or at a local park.
Optics are coated in a safety film that protects your eyes from the harsh rays of the sun.
Cons
Not designed for long range viewing.
Verdict
This is the perfect starter scope. It may not be able to do much, but it does the things it's designed to do very well. You'll be satisfied with the quality for the price.
If you already have another scope, this is the perfect mini scope to keep in your car for spontaneous bird watching stops. For the price, you may even want to purchase a couple of them so you'll always have one around.
Which Bird Watching Spotting Scope is Right for You?
There are all types of bird watching spotting scopes on the market that cover the needs of beginners, all the way up to expert level enthusiasts – so the best spotting scope for bird watching differs for each level of expertise.
If you're new to bird watching, you can always purchase a simple scope and learn to use it before going for a serious scope. Perhaps you would even benefit from having two scopes for different kinds of bird watching.
We hope these birding spotting scope reviews helped you! Choose only the best scope for bird watching! Happy birding!