Best Christmas Projector
Christmas light projectors are seeing a massive rise in popularity over the last few years, and why not? Technically they are far superior to ever before. Could you be risking life and limb climbing step ladders to the highest point on your home to hang Christmas lights?  There's a more straightforward and safer option?
Yes, I know Christmas is a big deal, especially for the kids, but if you happen to fall, a severe accident will ruin more than Christmas for you and your family. Look, I'm not trying to be a killjoy here, but with the technical advances in Christmas light projectors, it makes perfect sense to at least check them out.
Maybe you've already come to that conclusion, which is why you're reading this article. So for you and others looking to upgrade last year's projector possibly, here's a list of the best Christmas projectors, in our opinion.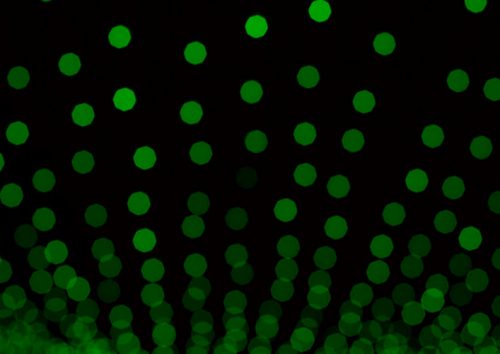 Our Top 5 Best Christmas Projectors
1.

LedMAll Motion 8 Patterns in 1 Christmas Lights
The LedMAll Motion 8 is one of the more expensive sets of Christmas lights on our list, but they are powerful enough to be your only set. In addition, the lights will more than cover a medium to the large-sized home of about 3,500 square feet.
The RGB all-color laser Christmas lights feature a brilliant new stylish design incorporating eight moving patterns. You can operate the lights by remote control. At the same time, you cannot pick a specific pattern because the lights sequence through them automatically; you can speed them up or slow them down and control the brightness at will. 
There are some excellent timer options; choose between 2, 4, 6, or 8-hour timings. Once you switch the projector on, the lights continue with the same lighting patterns every 24hrs.
The RGB color pattern options include single blue, green, or red displays, combinations of two and three colors, and various pattern effects.
The projector has a metal waterproof case to IP67; no water or dust gets into the unit, plus a security lock and a 25-foot power cord. The RF remote has a range of 30-50 feet. No need to leave the house to start or stop the projector.
Irrespective of not selecting the pattern you want, this is still an excellent light projector that ticks the boxes for everything else.
Why We Like It: The LedMALL Motion 8 is one of the best Christmas lights projectors covering a large area of 3000 to 4000 square feet.
Key Features:
Rated IP67 for water resistance
Eight light pattern combinations
Built-in timer 2, 4, 6, and 8 hours
Remote range 30 to 50 feet
Security lock
RGB laser lights
2.

XVDZS Christmas Laser Lights
The XVDZS Christmas Laser Lights produce a super-quality light show, and they are an absolute steal at a price. These lights will cover a house frontage up to 3,800 sqft from a distance of 33 feet.
The projector is small enough to be unobtrusive in your front garden, and with the remote control, you can change the presentation speed, mix up the patterns and change from a Christmas theme to non-Christmas if you want to use the light show for some other celebration.
Two powerful lasers are red and green; a revolving disc splits the lights into light patterns. Separate disk panels make different designs. Some of the designs include Christmas trees, ringing bells, snowflakes, and even Santa turns up.
You can enable a 24-hour timer with 2, 4, or 6-hour displays via the remote control. The lights are rated at IP65 against water and dust, so it's okay to leave them out in the rain and snow.
The Christmas light projector unit is made from robust aluminum alloy for better heat dissipation; however, if, for any reason, the heat rises too much, the high-temperature sensor automatically turns off the unit. 
Why We Like It: The XVDZS lights cover an area of up to 3,800 sqft. from a distance of 33 ft. The lights can be static or flash and twinkle, depending on the mode you choose.
Key Features:
Choice of light patterns
Built-in timer
IP65 rated for water resistance
Powerful RF remote control
Unit is made from robust aluminum alloy
The power cord is 16.4 feet long
Lights cover an area of up to 3,800 sqft
3.

Starry Outdoor Christmas Laser Lights Projector
The Starry Christmas laser lights are highly recommended if you have a large home or want to cover a large frontage area. They will cover an area of 3,900 square feet comfortably, but you need to position the projector about 50 feet away from the house.
The lights come with a remote control that you can use to control the different patterns and the display's speed and brightness. Use the remote to set the timer on the lights; once set up, it runs on a 24-hour cycle, and if you want to run the timer, you can; you can set it for 2, 4, 6, and 8-hour intervals.
In this projector, there are three lasers, red, green, and blue LEDs. If you want to use the projector outside of the Christmas period, it's possible to mix the three colors.
With IP65 waterproof protection, it doesn't matter what the weather is doing; your light will continue working. The projector head is an aluminum alloy that feels pretty solid and dissipates the heat exceptionally well; you can set the lights to blink or stationary.
Not only is using a projector of this quality safer than climbing up onto the roof to string lights, but the LEDs are also cheaper to run than fairy lights.
Why We Like It: You can control Starry laser lights by remote control adjusting the display, brightness, and speed. You can also set the timer via the remote for 2, 4, 6, and 8-hour periods.
Key Features:
Huge coverage area
Plenty of RGB color displays
IP65 water resistance rated
Energy saving
Set a timer via the remote
Set lights to blink or stationary
Three color laser projector
4.

1Byone Laser Lights
The 1byone outdoor laser lights projector offers excellent features for what is a very reasonable cost. In fact, for the money, you have to say the features, build quality, and coverage is outstanding.
You can choose between red stars or a green Christmas tree pattern, or a combination of both. However, there is plenty of customization options available. Utilizing both the red and green colors together produces ten different light modes.
Plant the projector 25 feet from your house, and the laser light will cover up to 2,100 square feet. If you live in a large house, at the price of this projector, it makes perfect sense to buy two and cover over 4,000 square feet.
The lights can be set to a non-Christmas design in case you want to celebrate other occasions. The projector has a built-in ambient light sensor, so it will automatically turn off in the morning and turn on in the evening, depending on the light intensity. You can also set the automatic timer for a 6-hour duration.
The projector's ABS construction protects against wet or snowy weather with a rating of IP65.
Why We Like It: The 1byone has some outstanding features for what is a pretty cheap price point.
Key Features:
IP65 water resistance
Ten different light modes
It covers an area of 2,100 square feet
Energy efficient
Built-in light sensor & timer function
Adjustable angle function
Safe and straightforward operation
5.

Christmas Snowflake Projector Lights
If you have snow on the ground and your home, the Brightown Christmas Snowflake projector lights are perfect.
The snowflakes get their realistic appearance from the 3D effect. The flickering and fading laser light really makes the snowflakes stand out and appear to dance just like real snowflakes, producing a fantastic snowy scene.
The snowflake projector is durable ABS plastic and aluminum alloy with excellent heat-dissipating qualities. The unit's operating parameters are from -31 degrees Fahrenheit to 105 degrees Fahrenheit, suitable for any area of the US. Needless to say, there are places in the US where temperatures exceed 105 degrees Fahrenheit, but you probably don't need a laser show in that location, at least not snowflakes.
The projector's body is rated at IP65, so it can be safely left out when it's raining or snowing. The projector can operate indoors just as effectively as out if you want to project snowflakes falling on your Christmas tree.
Why We Like It: The Brightown snowflake projector offers something a little different than traditional colored lights. Falling snow or the appearance makes for a more relaxing light show.
Key Features:
5 modes: On/Off, static, slow/medium/fast
Snowflake and snowball patterns
IP65 water resistance
UL/CE/RoHS Certification
180-degree rotating lamp
ABS and aluminum alloy construction
Final Thoughts
To sum up, that's a list of our recommended best Christmas projectors. We're confident that at least one will appeal to you and offers the features you're looking for and at the best price.
We've made sure we are showing you an excellent variety, but at the same time always thinking about the quality. Even the budget projector on our list is of fantastic quality.